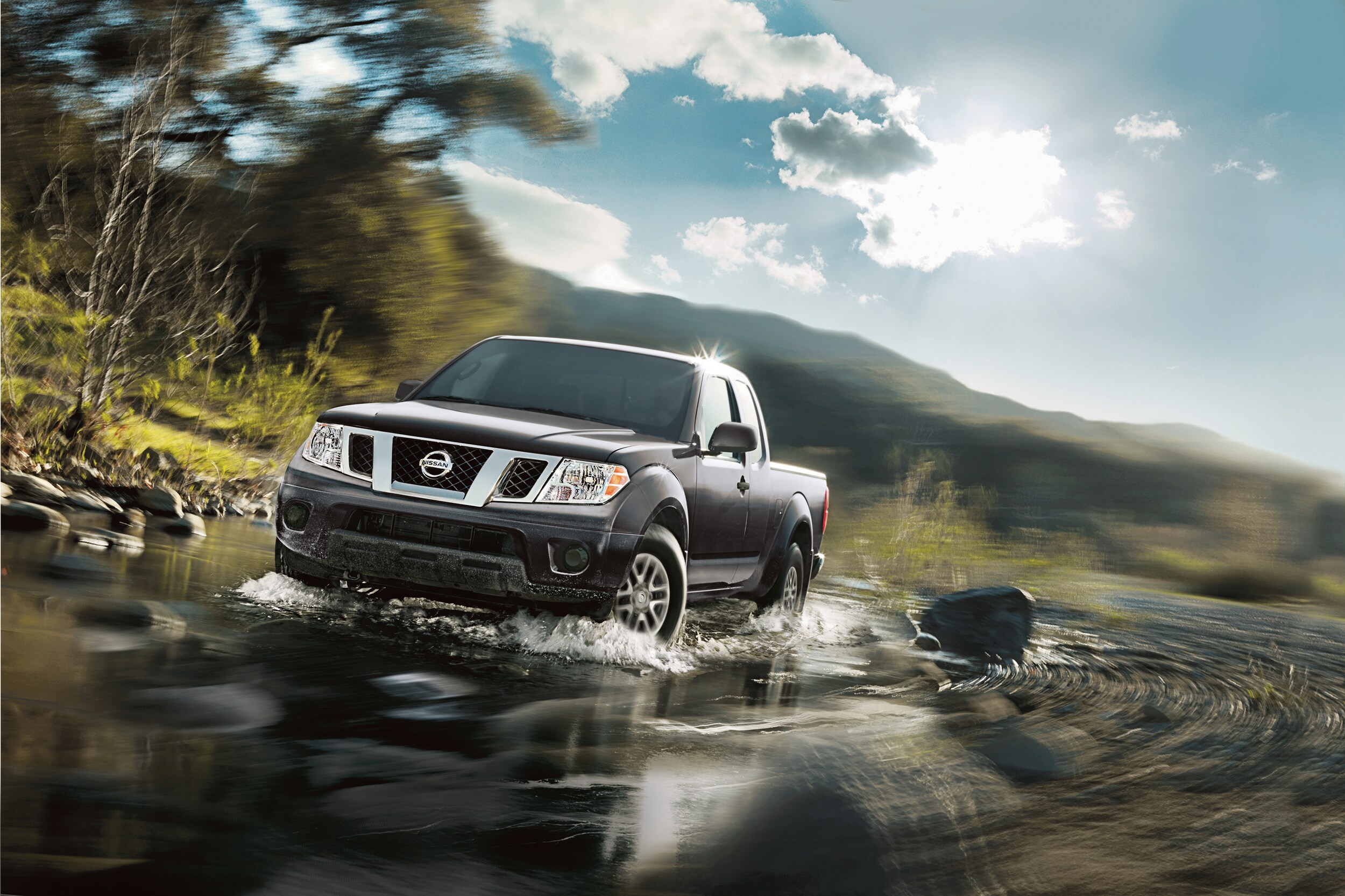 ?
The new Nissan Frontier is receiving a major reboot. The Frontier has long been a staple work truck in the Nissan lineup here in Easley. While the truck has always been popular little has changed since its debut until now. The new Nissan Frontier is promised to be a largely new truck with exciting updates to the exterior, an improved upon engine, and even more efficient performance. The re-imagination of the classic Frontier should please Nissan fans across the board.
An Awe-Inspiring Engine
The new Nissan Frontier will boast a 3.8-liter V6 engine. This engine combined with a nine-speed transmission (usually found in the larger Titan model) produces some serious work and play power to take on your next job in Simpsonville with ease.
This new powertrain results in 310 horsepower at 6,400 rpm and 281 pound to feet of torque. This redesigned engine will completely replace the once 4.0-liter engine found in the Nissan Frontier. The new nine-speed transmission has also been tailored to support a superior driving experience in Powdersville. Specifically, Nissan mentions that the transmission's ratios and shift points have been tweaked to match the Frontier's needs.
Today, Anderson, SC drivers can find this engine and transmission combination in the 2020 Frontier model. The 2020 model is the last year before the new Frontier generation is expected to be released. It is for the 2021 model that drivers will see the Frontier receive its major overhaul.
The Best is Yet to Come
While Nissan has not officially released the redesigned 2021 Frontier, there have been several hints as to the design and amenities of the redesigned Frontier.
A boxier design, parallel styled headlights, and improved fuel economy are all expected in the newest Frontier model.
Stay Connected
Contact our team at Benson Nissan of Easley near Greenville and piedmont, SC today to find your next Frontier. Let us help you stay up-to-date on the latest news surrounding the newest Nissan model.